Toddler Room (2-3 Years)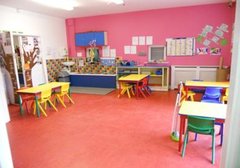 In our toddler room we focus on the children's overall development particularly their social-emotional and language development. We encourage where appropriate children to settle their disputes amongst themselves. We support the children to use words to describe their feelings, we motivate them with praise and encouragement, this makes the children feel valued.  A lot of time is dedicated to painting, craft, dancing, music, storytelling and outdoor activities. The children's work and observations are constantly shared with the parents.


Our Team Leaders in our Toddler Room are Siobhan Hogan and Audrey Sheridan. They are qualified to FETAC level 5 in Childcare.