Silver Surfers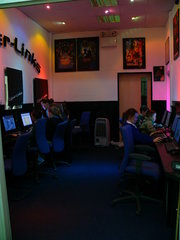 Silvers surfers a digital community grouip for the over 55's. The club caters for those with a limited knowledge of computers and the internet and enables them to develop their knowledge in those areas.
The club aims to make clients aware of available online information and service resources from a wide variety of areas including: news, government, consumer affairs, travel, education/training, employment, health and business. The clients will be able to confidently interact with online service providers and carry out routine tasks such as buying a CD or book, paying a bill, banking online, completing a tax return or making a holiday reservation.

The club also aims to keep our clients in the know about updated and new technology such as social networking sites and online video communities. It also gives the clients a chance to learn the basics of Microsoft Office. We're always on the look-out for new ideas about up coming new technology eg Dropbox, so if you have any suggestions we would love to hear from you.

This class takes place every Wednesday morning from 11am to 1.30pm and Friday from 1.30pm to 3.30pm.