Enterprise Service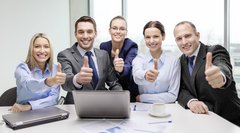 Do you have an idea for a business? Are you looking for information and support? Then the St. Andrew's Enterprise Service may be able to help you.....
The Inner City Enterprise (ICE) and St. Andrews Resource Centre Employment Service development team aims to support individuals interested in self-employment. You must either reside or be establishing a business in our catchment area in order to avail of any of the services provided by the Enterprise Development Team
So,
- If you ever thought that you would like to be Self Employed
- If you have a New Business Idea
- Or if you recently set up your Own Business
You should meet with an experienced enterprise development officer who will help you to transform your idea into a business reality.
Pre-Enterprise Support
Our enterprise officer will give you relevant information to help you make your decision:
- One to one meetings with an experienced enterprise officer
- General advice in starting up a business
- Support in identifying relevant training opportunities
- General information about micro-finance
New Business Start Up Support
Starting up an enterprise can be a very daunting process for many people. We can offer clients a variety of supports that will make the road to self-employment less daunting, such as:
- One to one meetings with an experienced enterprise officer
- General advice in starting up a business
- Support in preparing your business plan
- Support in accessing finance from a variety of appropriate bodies.
- Referral to Back To Work Enterprise Allowance service
For more information or to arrange an appointment with one of our Enterprise Officers please telephone St. Andrews Local Employment Service on 01  677 1930