Services & Sacraments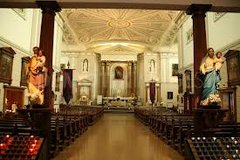 St. Andrew's Parish church offers a wide range of services and sacraments, for every time of life.
On these pages you will be able to find information on a number of sacraments, including baptisms, communions, confirmations and marriages.
For further information, simply call in to the parish office at any time. Further particulars and contact information can be found here.