VTP's College Awareness Evening - a Sample College Lecture
3 Mar 2015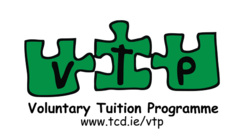 Where: Thomas Davis Theatre in Trinity College

When: Wednesday 4th March @ 7pm.

What is it about?

As part of the VTP a sample lecture will be given in Trinity College which can be attend by any child attending VTP grinds. This event is organised with a paper given by guest lecturers to help your child think about third level as an  option after the Leaving Cert. Please encourage your child to come along.

We will arrange a group to meet students at Goldsmith grinds venue before the event and to walk them the short distance to the lecture theatre in Trinity College.

Parents also welcome to attend.


For further information on this, or any other parts of the Voluntary Tuition Programme, simply contact Lisa Kelleher at lisa.kellehers@standrews.ie or on 01-6771930