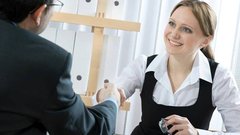 St. Andrew's Resource Centre's Job Centre has been in operation since 1991 and provides a key service to the local community, availing local people with opportunities to access work and training schemes. We help jobseekers to find a suitable job by providing advice on job applications, CVs and job interviews.
What We Do:
We provide career coaching and mentoring to help find the right job for you
Our service is provided on a one-to-one confidential basis locally in your community
Our service is delivered by professionals, who are trained in helping people to find jobs
We work in partnership with local employers and education and training providers to deliver a personal, professional employment service to people looking for jobs in Dublin's inner city
Our staff can also tell you how to find out about your welfare-to-work entitlements
The service is free of charge
Our construction skills course details can be found here
For further information you can contact the Job Centre manager, Jim Hargis at jim.hargis@standrews.ie, or phone 01 6771930.