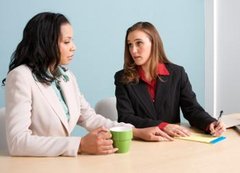 The Welfare Rights Information Centre was set up in 1997 in response to the growing needs of the community. In 2000 the service continued to develop with over 150 callers being dealt with each week. Some of the main enquiries concern welfare entitlements and assisting with application forms. Booklets and information are available on disability benefit, maternity benefit, eligibility for participation on work programmes, medical card applications, contributory and non contributory pensions, free schemes, one parent family payment, list of medical card doctors, dentists and death grants.
The service offers contact numbers/referrals for the following counselling services: Bereavement, Separation, HIV & Aids, Relationship Difficulties, Eating Disorders, Adolescent Difficulties and many more.
The service continues to operate with the support of the computerised information resource of the National Social Service Board. An important role of the service is to advise unemployed people using the Job Centre, of their options on return to work, education or training. The Centre is represented on the Management Committee of the Money Advice and Budgeting Service ( M.A.B.S.) operating in the area. The service works closely with a number of statutory bodies providing valuable information for clients.
For more information or to set up an appointment simply contact the centre on 01-6771930.