Get the Hot Ticket in Town-The Christmas Showcase is on the way!
8 Dec 2015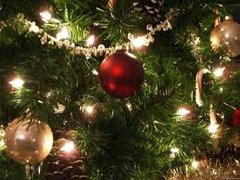 St. Andrew's Resource Centre and the Talk About Youth Programme would like to invite you to the Talk About Youth Christmas Showcase!
This will be a special presentation of the programmes, activities and events organised by the Talk About Youth Programme to celebrate the festive season. The Christmas Showcase will be held on Wednesday 16th of December from 6.30pm to 8.30pm and will be held in the main hall. The event is free of charge, but is ticketed. Anyone interested in attending must R.S.V.P to Carmel O'Connor at carmel.oconnor@standrews.ie or by phone on 01-6771930.
Tickets are free to anyone who wishes to attend, but due to the high demand for tickets and the limit on space, tickets are only available for those over the age of 10.
If you have any questions, or to reserver a ticket, be sure to contact the centre as soon as possible, as this is sure to be the hot ticket in town!!