Green Ribbon Day
11 May 2016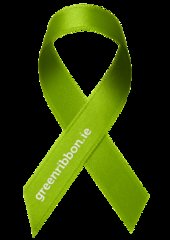 Green Ribbon day is a month long campaign, in Ireland, to look at "changing minds about mental health". Celebrate your wellness with your friends, neighbours, family and
colleagues.
We would like to invite you all, to join us for a FREE morning of:
FUN,
CHATS
MUSIC,
HOLISTIC MASSAGE,
REIKI,
TAROT CARDS,
ARTS WORKSHOP,
REFRESHMENTS,
TALKS,
INFORMATION
This great event will be held in St. Andrews Resource Centre on Friday 27th May, 10:00 AM TO 12:00 PM.
For enquiries or for more information contact Carmel at 6771930 or email carmel.oconnor@standrews.ie.