Another Successful Event!
12 Aug 2016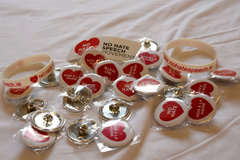 Green Ribbon Day 2016 was a great success. Staff and community alike enjoyed the event, with Mary Coughlan, our star guest, entertaining the troops by her warbling and fun.
There was plenty of activities on show, including healing workshops, information from mental health organisations, welfare rights, carpentry, gardening and much more. 
We look forward to running another successful event for this great cause in 2017.