Talk About Youth-International Programme Activities.
12 Oct 2016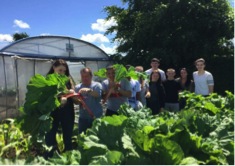 In July the Talk About Youth Programme brought 10 young people on a trip to Paris, France, and the Reunion Islands for 10 days. Went on a trip to Paris France and Reunion Island off South Africa, (12,500 klms away). The group loved their brief visit to Paris, but the central part of the trip focused on our trip to the Reunion Islands in the Indian Ocean.

While there the young people who are engaged in our programme met with the Tamil Peoples Association, visited the Museum of Madam Desbassyns to discover the history of slavery on the Island, and went on hikes up to the top of a volcano. The group were also privaleged to meet the Lord Mayor of the capital city of the Reunion Islands, and made a visit to the Library of Saint André.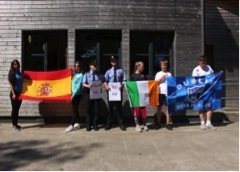 In August we welcomed a number of groups from different countries to Dublin. The groups were hosted in the Larchill scout adventure up in the Dublin Mountains for 8 days. 12 young people and 2 leaders from Denmark, Spain, and Italy were in attendance, while agroup of 16 young people from Ireland took part.
The main activities of this Inclusion-Exchange was sports, multi-media activities, Gaelic football,  Hurling, Camogie Soccer, Archery, Paint-ball, Target shooting, Grass sledging, Zip Line, Water sports, and high-ropes. This was a well co-ordinated and inclusive programme with each country having an active input into the activites. As part of the exchange each country made a presentation on their own culture and country, with Ireland presenting an excellent presentation based on the 'No Hate Speech' campaign.