Talk About Youth and Jigsaw Dublin
10 Feb 2017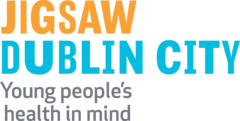 The Talk About Youth programme have been working closely with the young people and consultants of Jigsaw to help set up Jigsaw Dublin City. 
Jigsaw Dublin City is a free, non-judgemental and confidential support service for young people aged 12 - 25 living, working or studying in Dublin 1, 2, 3 and 4. They provide guidance and support for young people who are going through a difficult or distressing time. They also provide advice and guidance for anyone who is concerned about a young person in their life.
For more information on Jigsaw Dublin City, see their website here, where you can find more information on how to make contact, make an appointment, and see their news and events.