Talk About Youth-Plans for 2018
26 Feb 2018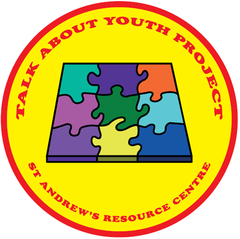 2018 and another year beckons for the extremely busy and hardworking Talk About Youth project team. An incredible group of dedicated staff and volunteers give over and beyond to ensure the successful implementation of our programmes, projects and clubs and ensure that the needs of our young people, are met in line with the National Youth work plan.
 Here are just some of the programmes coming up in the coming year:
International Exchange programmes:
International Exchanges are being planned for the under 18 and 0ver 18 age groups between February and the year end. These include links with Finland, Siberia, Russia, Norway, Croatia, The Netherlands, Lithuania, Italy Turkey, England and Wales. There are a variety of themes being explored, including Human Rights, LGBT rights, Cultural heritage, History and a European research project on the value of Exchange programmes.  
Multicultural Group:
Set up in 2017, this group welcomes young people from Afghanisatan, Syria, Romania, Albania, Philippines and  Brazil to name but a few. The group was set up to address the issues of isolation experienced by many of the group who are unaccompanied minors and refugees. A holistic approach is taken to work with these young people and a mix of recreational and thematic programmes have been developed.
Visual Arts Group - Young Artist discuss Social Media
How does your social media feed affect the world we live in?
A conversation was hosted by Leargas about understanding the impact of what young people are experiencing on Social Media and how it shapes the world we live in. The group created posters to share their messages and experience of how it affects them. 
The group's posters will be shown in Prague to contribute to this very important discussion facing young people today on a local and international level.