Calling All Twitter Fans #SDF2015
16 Jul 2015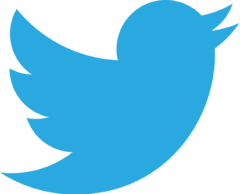 Are you on twitter? We'd like YOU to tweet about the South Docks Festival 2015!
St. Andrew's Resource Centre will be tweeting about the festival through the handle @SARCD2. To stay up to date with all the latest festival news and to hear of any change of plans then simply follow us. If you don't already follow us, then log on to Twitter, check out @SARCD2, and click follow and we'll give you a follow back, it's that easy. 
Whether you are at an event, looking forward to an event, or simply want to join in the buzz around the South Docks Festival, simply use the hashtag #SDF2015. We'd like you to share your pictures, memories and best moments from the events and help our festival to trend in Dublin.
We look forward to reading your tweets #SDF2015