Interested in working for an award winning food Retailer?
8 May 2019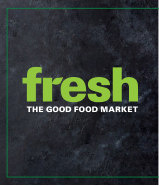 FRESH - The Good Food Market are seeking to fill vacancies now.
No experience required just a good attitude and a willingness to learn.
We can help you with your application simply Contact Jim or Sharon in
Eastside+Docklands Local Employment Service 
on 01 677 1930 for more information.