FREE THOUGHT FM
11 Apr 2019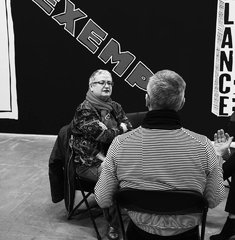 FREE THOUGHT FM
Free Thought FM is broadcasting live from the Douglas Hyde Gallery on 105.2FM (Greater Dublin Area) or worldwide online at freethoughtfm.com.
Here we have Carmel O'Connor - Youth Project Manager in St Andrews Resource Centre - chatting to Garrett Phelan.
Drop into the gallery or email info@freethoughtfm.com to be part of the conversation.