Michael Healy-Rae, NYCI & Health Award
20 Jun 2019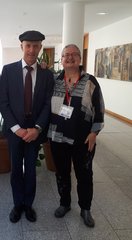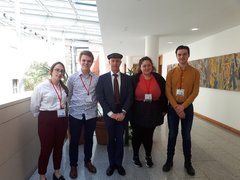 Carmel O'Connor, Lisa Downes and Carly Weafer from the Talk About Youth Project, met recently, with Michael Healy-Rae T.D.  Chairman of the Joint Committee on European Union Affairs in Leinster House, along with other young people representing NYCI - National Youth Council of Ireland. It was an informal meeting about the future of Europe and the part that young people can play in determining the future.
Carly Weafer presented him with a report, "The importance of International Youth Work" which she and other young people from the Talk About Project were part of writing. An Impact + project, it was co funded by the Erasmus + programme.
Discussions were also had on the issue of Council of Europe funding for youth work, which is under threat. Michael Healy-Rae spent an hour with the group followed by a photo opportunity.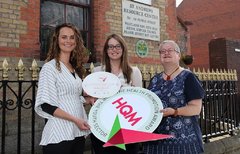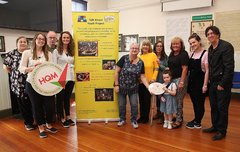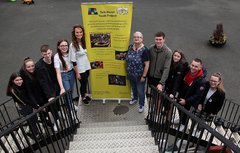 The Talk About Youth Project was awarded a Bronze Standard Health Quality Mark (HQM) by the National Youth Council of Ireland (NYCI) in recognition of their work on health promotion for young people in the project.
The HQM is the recognised quality assurance mark for health promotion in youth work in Ireland. It is a health promotion initiative developed by the National Youth Health Programme to enhance best practice in youth organisations. The National Youth Health Programme is a partnership between NYCI, the Health Service Executive and the Department of Children and Youth Affairs.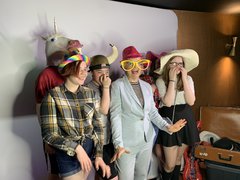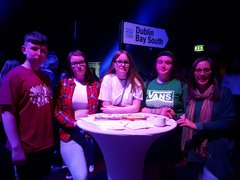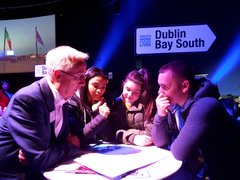 The National Youth Council of Ireland (NYCI) held a National Youth Work showcase recently, in the Mansion House, to bring together young people, youth workers and volunteers from all over Ireland, from among their Member organisations.
Elected representatives from all 39 constituencies were invited to hear first-hand what they do in their clubs and projects and what the benefits of youth work are for them and their communities. It also gave the young people an opportunity to discuss how the elected reps can support youth work and youth organisations locally and nationally.
It was a fun-filled extravaganza celebrating the value, diversity and vitality of youth work in Ireland today.